Animals have been men's best friend in every sense. While some of us love them and treat them as one among us, there are few freaks who make us wonder about the human nature on the whole.
A few weeks earlier we had students from Chennai Medical college dropping a pup from the terrace. We had a loud hue and cry about it and tehn what we have forgotten all abput them. Now there is another upsetting event that would question the sanity of the so called lovers of animals.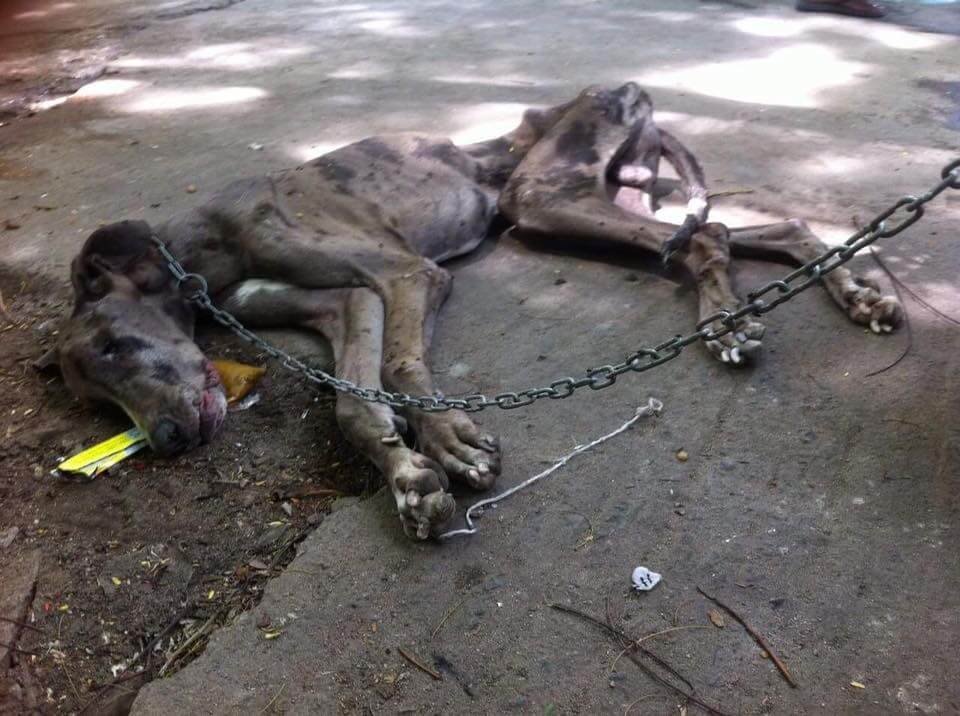 Ref
Recently Mr Shravan Krishnan, a Chennai resident, received a phone from Mr Karthik Selvaraj about an abandoned Great Dane near Royapuram, Chennai. It was chained on the roadside. Despite their efforts to save him by taking him to a hospital, the Dane died before even they could reach the hospital.
Shravan Krishnan added this heart wrenching post on his Facebook wall.
"I don't know your name. I don't know your age. I don't know who dumped you. I don't know your history. I'm sorry that I couldn't save you and hope you're in a better place now.
We got a call from Karthik Selvaraj about a Great Dane which was abandoned in Royapuram. We tried to move him to a hospital but unfortunately he died on the way. Abandoning your dog is the biggest betrayal you could ever do. At least try and leave him at a shelter or seek help from someone. Don't leave your dog on the road and let him die of starvation and dehydration.
This not how a life should end.
If I ever meet the person who did this to you, I promise you that I will break his bones!!!
RIP."
Shravan runs the organization called Hotel for Dogs, that provide shelter for pet canine animals with other facilities, just like a relaxing vacation for humans. You may use this facility for them when you are holidaying with your family.