All through our childhood, we had all been there. We wore probably what our mothers told us to. We were picked by the bullies, laughed at by fellow classmates and more often than not, hated those drills on physical education. We were the awkward average Joes!
Most of us were as socially clueless as anyone can be. Oh except those blessed few who seemed to have sorted out and pranced around the school and the playground. Wanna look back to those days and have a right to cringe? Or rather you can feel good to have moved on from there to becoming the ugly duckling to beautiful swan eventually? Erm.. haven't you?
Okay let us have the rolls please.
1. You had a crush or crushes. Maybe you dreamed about them everyday and ended up smiling like Cheshire cat every time they crossed you. Ironically, they didn't even know you existed. 
2. Surely you collected stuff ranging from coins, caps, seashells, stamps, stickers, action figurine to everything. Basically you were a hoarder.
Ref
3. More often than not, you crammed just before the night of your tests. 
Ref
4. Of course, you don't expect a miracle. All you wanted to get a pass and escape the wrath of your father.
5. Or most probably your mother.
Your mother wouldn't have the power to hit you or reproach you like your dad. But oh boy, she can make you shrivel and beg for forgiveness with her lectures, sometimes even her reproachful looks.
6. But then you realize there is no way a miracle is gonna save you.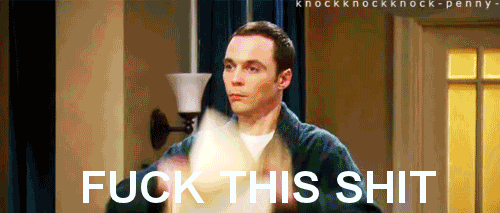 Ref
7. Usually, your mother took you for your haircut. And if at all, you had a say in it (mostly none) and somehow convinced her to get the haircut that was in, you ended up looking like a dork. 
8. But you know what? Even if you were dorky and odd and all that, you still had the best of your times. Of course, you do remember why, don't you? You had a bestie who is as weird as you can be!
We all somehow hoped to gracefully age out. Few of us made it, and most of us well, let's skip that part can we?